Innovations transform the world of medicine
Since 1847, we have shaped the development of medical technology through our numerous innovations. Join us on a journey through the history of Siemens Healthineers with a selection of our most important innovations from 1847-2010.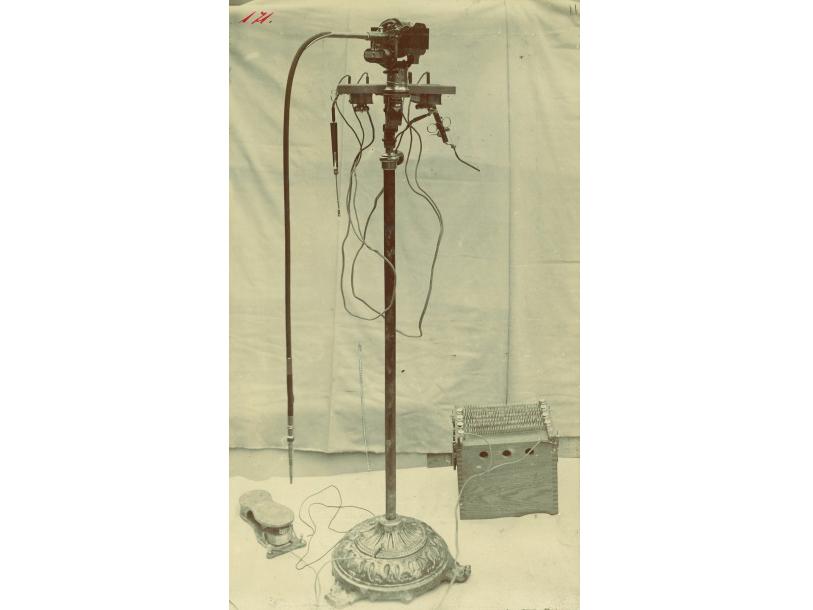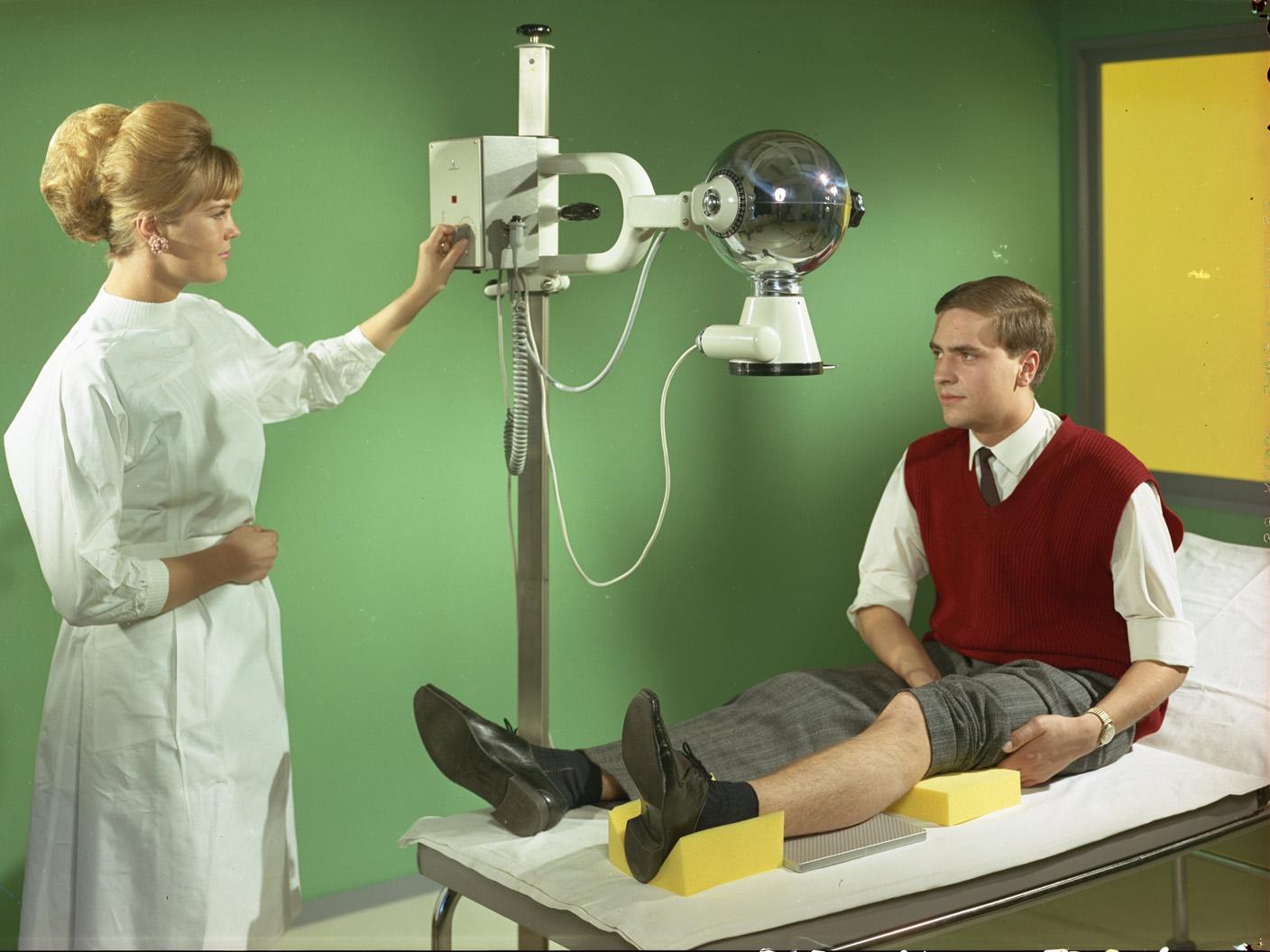 1950
The Betratron electron accelerator allowed the effective irradiation of tumors deep within the body for the first time, marking a decisive breakthrough in radiation therapy.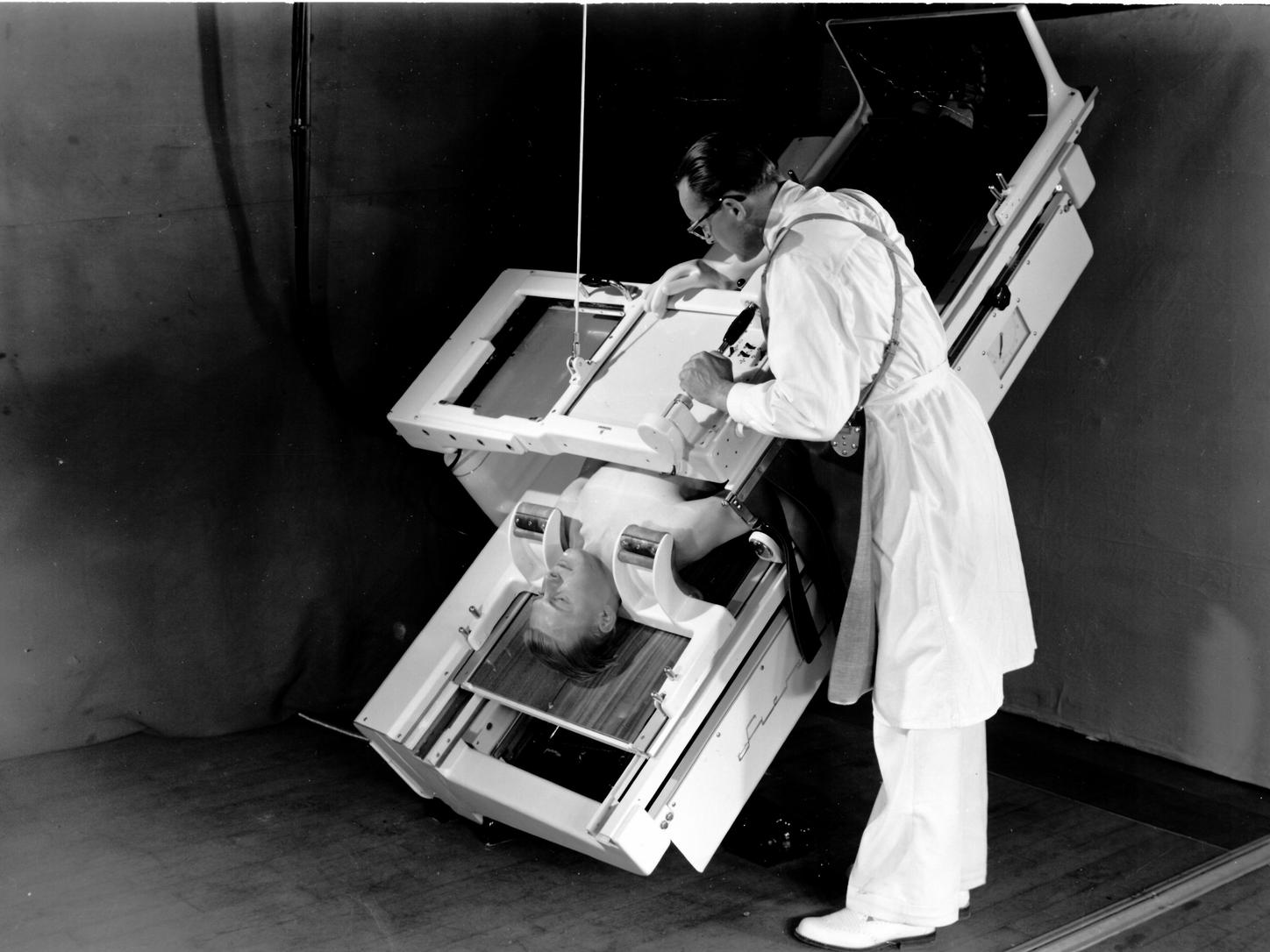 1953
Inge Edler and Carl Hellmuth Hertz successfully used a Siemens materials testing device optimized for medical use to perform the first noninvasive visualization of cardiac function using ultrasonic waves. The technique of echocardiography was born.
1957
The AutoAnalyzer was the first step toward modern laboratory automation. The key innovation in this system was that the samples were separated by air bubbles and flowed through the device continuously.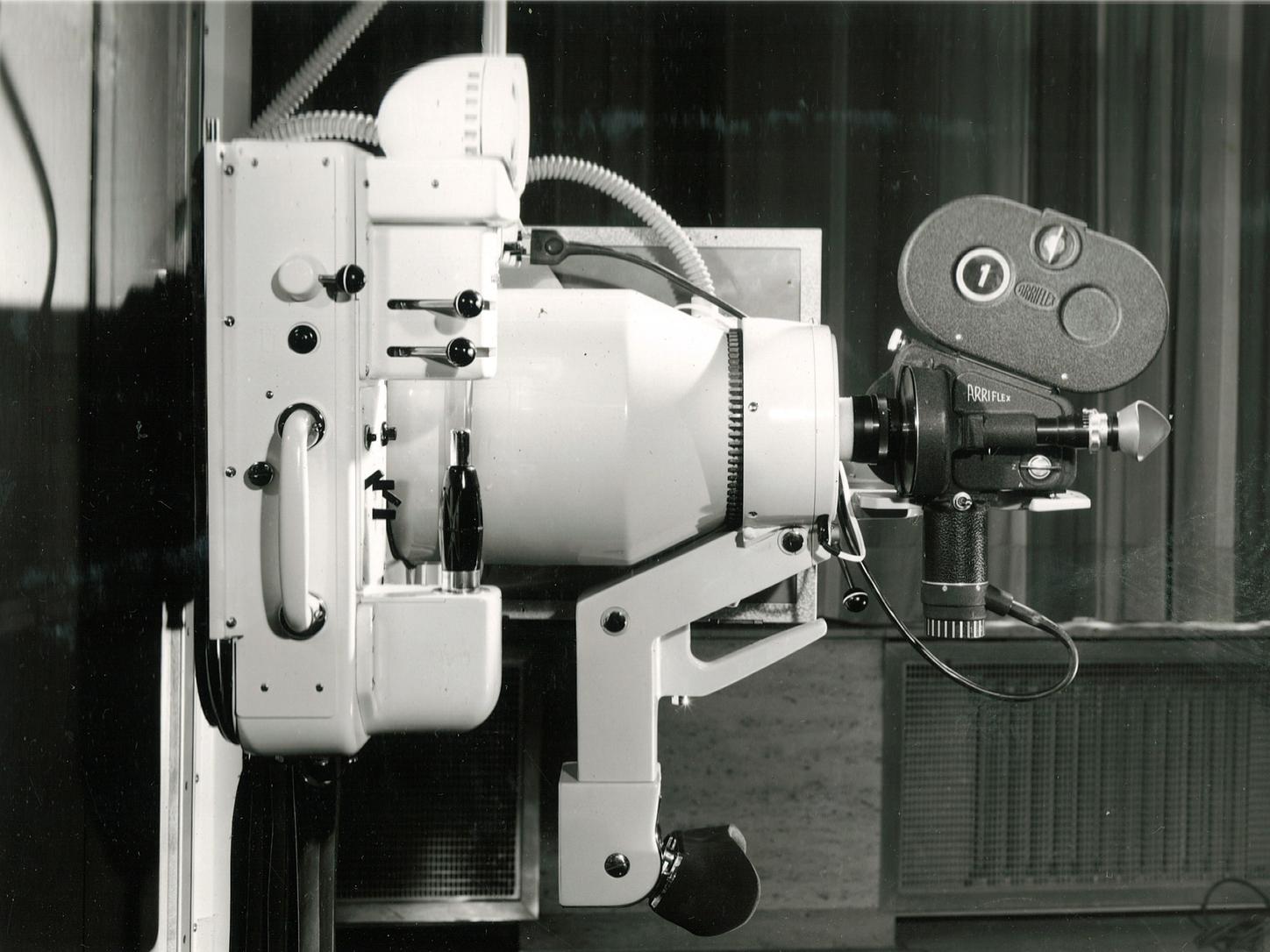 1957
The X-ray image intensifier generates fluoroscopic images of the body that can be seen by daylight. This made it possible, for the first time, for physicians to check a patient by X-ray during surgery without lowering the lights.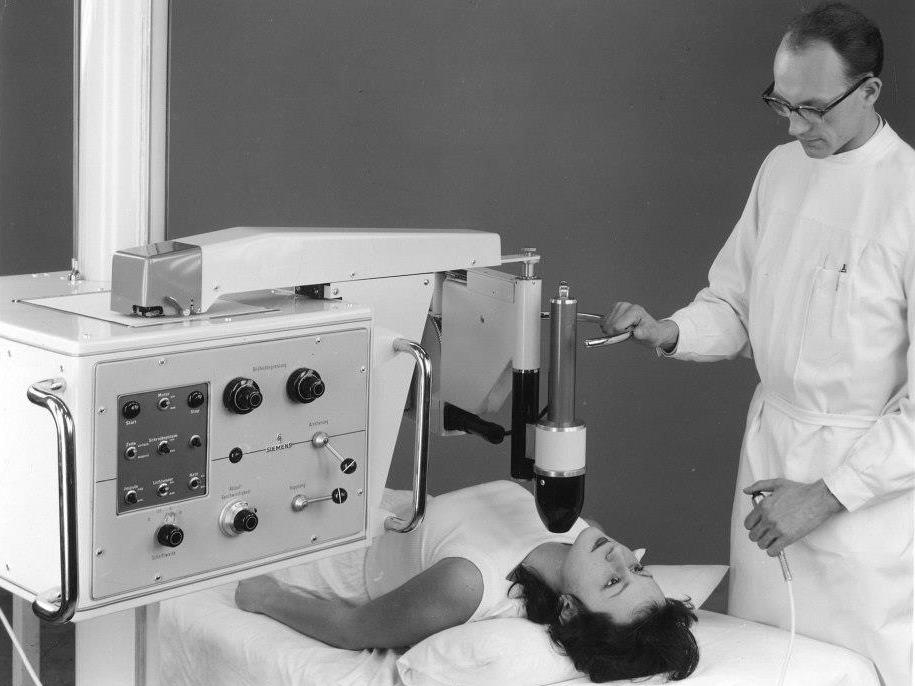 1958
The Nucleograph was the first nuclear medicine scanner from Siemens. It produced a scintigram showing the distribution of radioactive substances injected into the body and therefore allowed the visualization of metabolic processes.
1967
With the Vidoson, Siemens developed the world's first ultrasound system to allow real-time observation of movements inside the body.